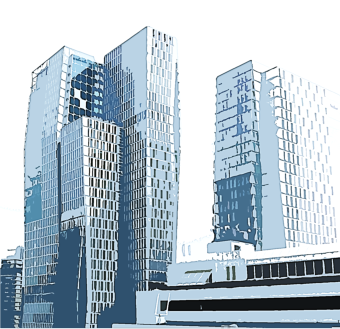 E.I.S. GmbH
European Investment Services
Trading - Consulting - Software





The range of services provided by

E.I.S. GmbH

includes

M&A advisory, structuring of equity capital and debt

capital transactions as well as tailor-made financing

schemes for project- and corporate financing solutions.

Consultancy services regarding of IPOs as well as the

identification of potential business partners from own

network is also an essential part of the business model.

E.I.S. GmbH

also focuses on development of individual

web-based software development for trading, risk and

reporting tools.

Since last year

E.I.S. GmbH

offers the analysis and

advice in placement of PL's, SPL's and NPL's (Performing,

Sub- Performing bzw. Non- Performing Loans).

E. EUROPEAN - national competence within the European framework
I. INVESTMENT - financing, structuring, brokering
S. SERVICES
- customized, discrete, individually tailored and transparent.
E.I.S. GmbH

was founded in 2003 and is an independent, owner-managed software and

consulting company focused on trading, consulting and software solutions related to

banking and securities trading business. The services portfolio of E.I.S. GmbH combines

long-term experience and national expertise in cooperation with partners from Legal, Tax

and Banking.

E.I.S. GmbH does not conduct any banking business or financial business within the meaning of section 1 of the German Banking Act and therefore is not subject to supervision by the German Federal Financial Supervisory Authority (BaFin).
C
ONS
U
L
TI
NG
TR
ADING
S
OFTWA
R
E


Trading
Risk
Analysis
Reporting


SERVICEMATRIX

E.I.S. GmbH
European Investment Services
Trading - Consulting - Software



KONTAKT
IPO's and Listings
Procurement of Specialists
and Designated Sponsors
Coordination of
Network partners
Implementation of
proprietary strategies
Company
acquisitions or sales
Financial solutions
(equity capital / debt capital)
Structuring of projects and
corporate financing solutions
Analysis and advice in placement
of PL's, SPL's and NPL's



Mission/Vision
Company

Team

References

Imprint
DE
/ EN